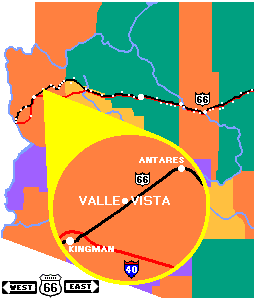 Clickable map. Valle Vista is on the section of Route 66 between Kingman and Seligman which I-40 bypassed in 1978.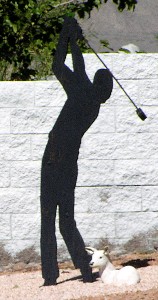 Golfers' silhouettes complete this Valle Vista home's desert landscape. 10-03.
A golf community. Valle Vista is a planned community just off Route 66 centered around an 18 hole golf course. The club house was built in 1972, just six years before Interstate 40 bypassed this section of Route 66. Save a modern gas station and convenience market, no businesses cater to the Route 66 motorist.