Douglas, Michael
(Michael Kirk Douglas, 1944.12.09- ) Actor, producer.

Treated in Tucson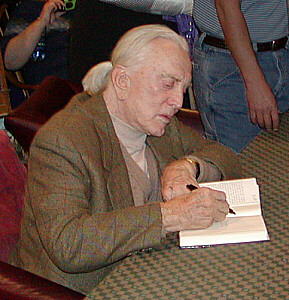 In February, 2002, Michael's father, Kirk Douglas, visited Phoenix to sign copies of his book, My Stroke of Luck, for hundreds of his fans. 2-02.
At the insistence of his first wife who was tired of his womanizing, Michael Douglas checked into Tucson's pricey Sierra Tucson Centre reportedly for treatment of sexual addiction in 1992. The treatment may not have taken since she filed for divorce three years later. Douglas later married Catherine Zeta Jones who shares his birthday, less 25 years.

Michael Douglas disputes the reason reported for his treatment. He says, "I went to rehab for basically overwork and alcohol abuse.'' Sometimes talking to the source can take all of the fun out of a story.