Johnson, Ben

Lived in Mesa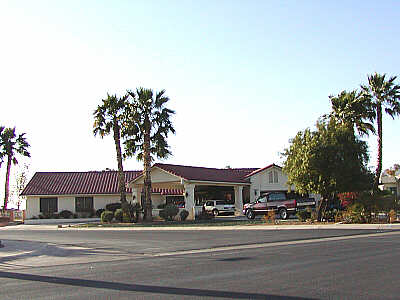 Ben Johnson's retirement home was at 2466 Leisure World on Elegante Street. Homes in the gated community are designated by lot number, not street address. 3-02.

Died in Mesa
(1918.06.13-1996.03.08) Actor.
Ben Johnson was a ranch hand and rodeo performer until he found that the movies paid better with less risk. He appeared in more than 300 movies and won an Academy Award for his performance in The Last Picture Show (1971).
When he was visiting Houston in 1976, a belt buckle he had won for calf roping was stolen. A decade later he was a guest on a talk radio program there when a caller returned the buckle.
He retired to Leisure World in Mesa. He died of a heart attack while visiting his mother who also lived in the retirement community.