King, Larry
(Lawrence Harvey Zeiger, 1933.11.19- ) Interviewer.

Likeness carved in corn in Queen Creek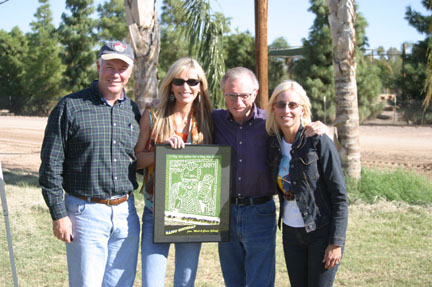 Larry King receives a poster picture of his corn maze image. Pictured left to right, Mark Schnepf, Carrie Schnepf, Larry King, Shawn Southwick King. Courtesy of Carrie Schnepf, Schnepf Farms.
If you happened to be flying over Schnepf Farms in Queen Creek during the fall of 2003, you might have seen the image of CNN's longtime talk show host Larry King carved in a ten acre corn maze. The maze image was cooked up by Larry's seventh wife (sixth if you don't count repeat marriages), Shawn Southwick, and the Schnepfs to kick off the celebration of his 70th birthday.

Larry discovered his image from a helicopter flying over the farm on Saturday, September 20, 2003. He was in Arizona to watch a community college football game, and visit family friends Mark and Carrie Schnepf. The present Mrs. King and Carrie Schnepf attended Brigham Young University together.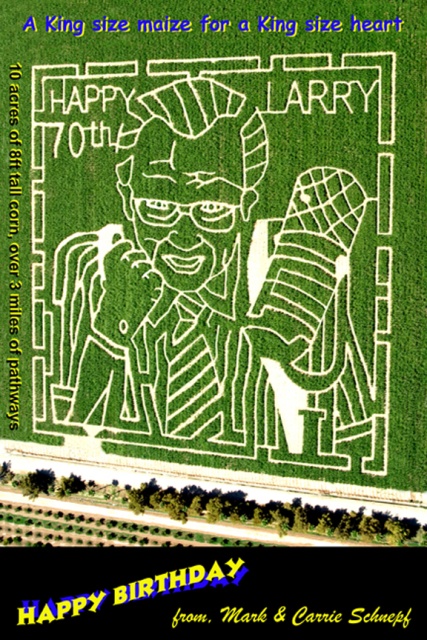 An aerial photo poster of the corn maze presented to Larry King. Courtesy of Carrie Schnepf, Schnepf Farms.