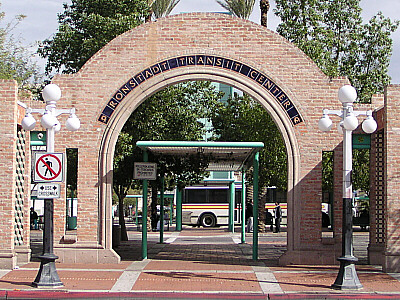 The Ronstadt Transit Center at 4th and Congress Avenues in Tucson stands on the spot where The F. Ronstadt Company sold harnesses, saddles , wagons and other turn of the century transportation supplies from the most impressive brick building in town. 2-03.
Ronstadt, Linda

Born in Tucson
(1946.07.15- ) Singer.
Linda Ronstadt was born in Tucson.