Wayne, John
(Marion Michael Morrison, 1907.05.26-1979.06.11) Actor.

Ranched in Stanfield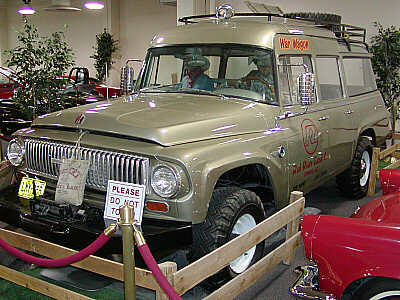 John Wayne's customized 1966 International Travel-All "War Wagon" was on display with the Riverside Casino's vintage auto collection in 2002. The Duke had the roof raised six inches and a hatch added so that he could hunt antelope at his Red Eye Ranch while standing through the roof. Other alterations included a 5 speed transmission, heavy duty shock absorbers with additional leaves in the springs, heavy duty bumper, winch, and air conditioning. The vehicle was so well suited for him that he had it shipped to Africa for use on his hunting safaris. 6-02.
John Wayne owned a number of ranches in Arizona, including the "Red Eye Ranch" operated by his Red River Land Company, in Stanfield.